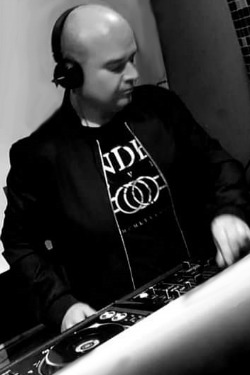 Steve Tomás is a DJ from Dublin Ireland. He started DJing back in the late 90s when he got my first set of vinyl belt drive turntables as a Christmas present than awhile after moving onto direct drive.
He moved to CD decks quite early in his djing career when loads of DJs around him were still using vinyl he just knew it was going to be the way forward. Steve started on dance radio with kiss fm back in 2002 then moved to hot Fm these were the 2 biggest Dublin stations at the time. He has also been on Club Fm, Pulse Fm, Dance Fm, and many more so in total it was over 13 years djing/presenting on radio.
Steve has played in a lot of Dublin clubs from the Ambassador Theatre for many sold-out events also Radio City, The Vaults, The Turks Head, The Temple to name a few. He has done dj set alongside big clubland artists like Flip & Fill, Ultrabeat, Alice DJ, N-Trance.
The main music Steve loves to play nowadays is Classic Trance, Uplifting Trance, Vocal Trance, and the odd Tech Trance sets but he has also in the past played Hard House, Retro Classics, Commercial Dance, Electro House, GBX Anthems.